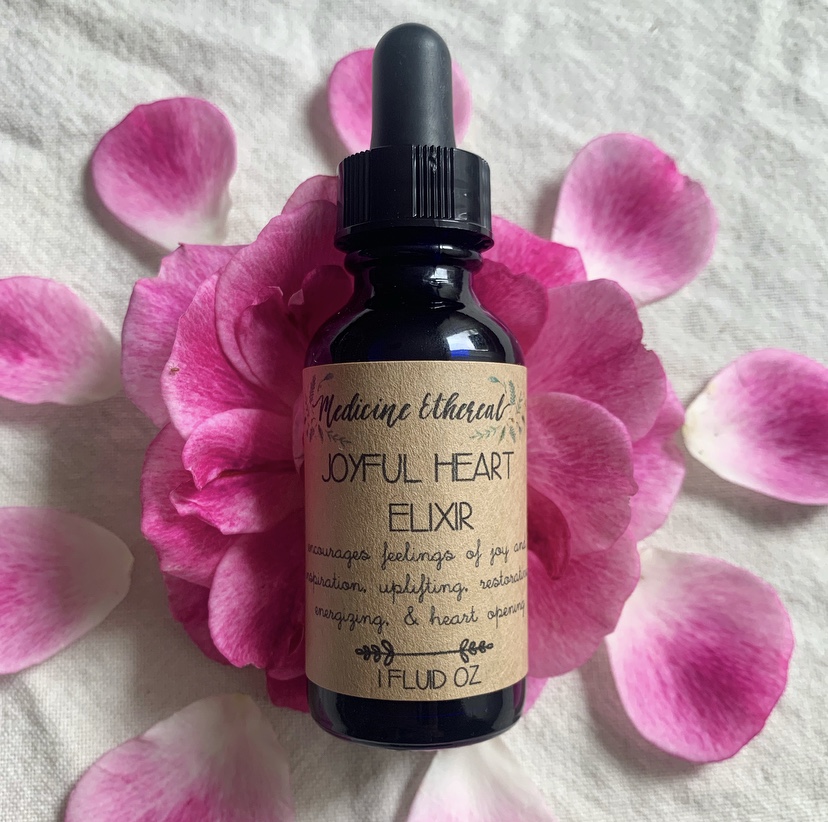 Joyful Heart Elixir
This bright elixir helps to uplift the spirit and bring joy to the heart. It is like a ray of sunshine to the soul, inspiring and encouraging new ideas and dreams to come into fruition. The herbs in this elixir help to soothe anxiety and depressive thoughts, assist in improving focus and clarity, and aid in calming to the body. It helps to bring passion and energy to the ideas stirring within your heart, bringing your deepest desires to life. Take this elixir to bring brightness to your days; energy, inspiration and restoration within one bottle, to open the heart to joy and wonderment.
Crafted with all organically home grown: lemon verbena, pineapple sage, hibiscus flowers, and lemon balm infused in reverse osmosis water and organic cane alcohol, wild and pink rose infused wildflower honey, flower essences of cosmos, calendula and wild rose, and love.
Do not take during pregnancy. Please consult a medical professional if you are nursing, or taking other medications. Not FDA approved.